Yangzhou to host World Athletics Half Marathon Championships in 2022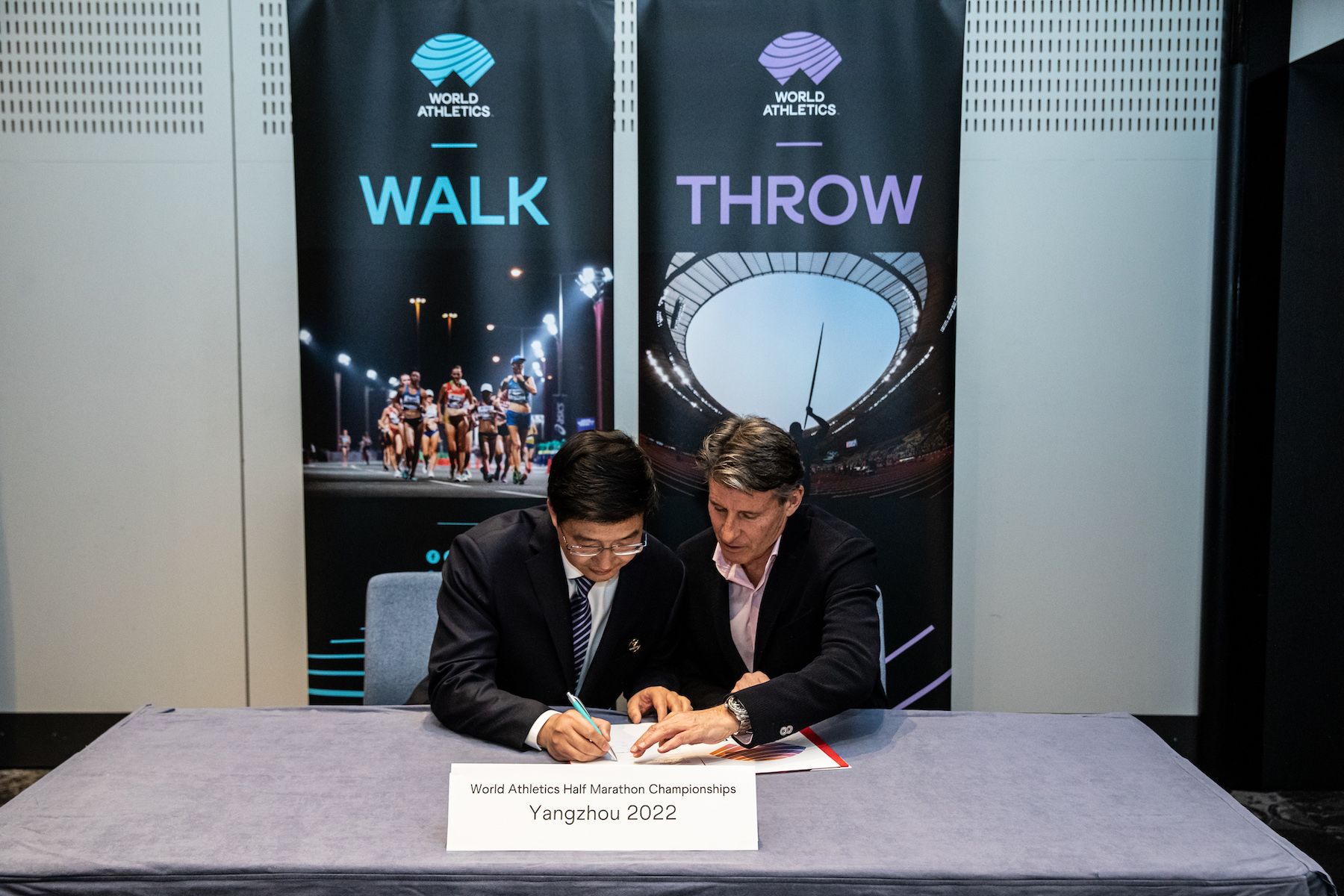 Yangzhou Vice Mayor Yu Ting with World Athletics President Sebastian Coe
The Chinese city of Yangzhou will host the 2022 World Athletics Half Marathon Championships.
China, one of the fastest-growing markets in road running, had 24 World Athletics Label road races in 2019, more than any other country. It hosted the World Half Marathon Championships in 2010 in Nanning.
Yangzhou, a city of 4.5 million people, stages an annual Gold Label half marathon. The course records of 59:52 and 1:07:21, set by Mosinet Geremew in 2015 and Peres Jepchirchir in 2016 respectively, are the fastest times ever recorded in China.