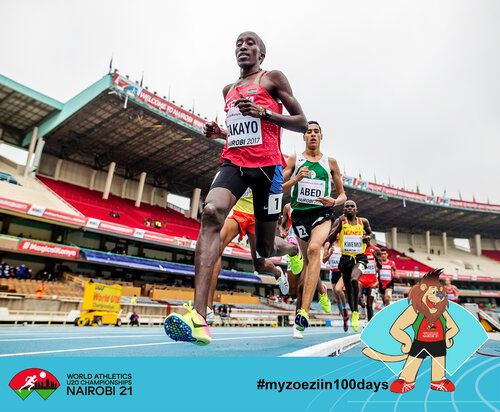 Edward Pingua Zakayo is a Kenyan male long-distance runner who competes in the 5000 meters. He was born on November 25, 2001. At the 2018 Commonwealth Games, he won a bronze medal in that event. In club football, he plays for S.L. Benfica in Portugal.
Zakayo, who was born in Narok, said his goal in running was to assist his mother get out of poverty and pay for his schooling. In 2017, he won the Kenyan youth trials and was chosen to compete in the 2017 IAAF World U18 Championships in front of a home audience in Nairobi, where he earned a silver medal over 3000 meters. He qualified for the U20 World Championships in Finland by winning the Kenya World U20 trials on June 11, 2018, with a new personal best of 13:19.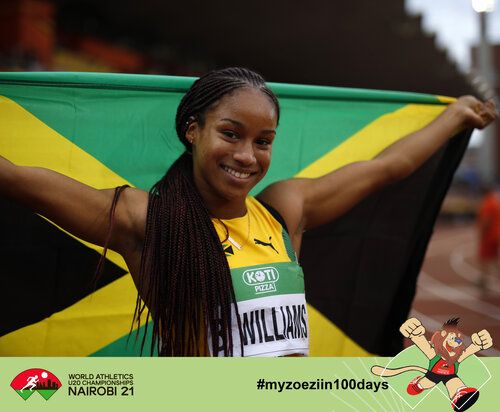 Briana Nichole Williams (born March 21, 2002) is a Jamaican-American sprinter who competes for the national team in the 100 and 200 meters sprints. At the 2018 World Under-20 Championships in Tampere, she became the youngest athlete to win the women's 100m and 200m double.
With a run of 11.13 seconds set in March 2018, she holds the girls' 100 meters age-15 world record. With personal bests of 10.97 seconds and 22.50 seconds in the women's 100 and 200 meters, she holds the Jamaican under-18 and under-20 records in both events.