Neeraj Chopra at the Tokyo Olympic Games (© Getty Images)
Neeraj Chopra's ambition is to inspire the next generation of javelin stars, and his performances – including his Olympic title win in Tokyo – have helped to launch the sport into the spotlight.
Here the 24-year-old, who this year became India's first ever Olympic champion in athletics, shares his top five tips for beginner javelin throwers.


1 Make the most of the facilities you have
"You don't need to have the most fancy facilities to train in. Wherever you are, whatever facility you have, just keep training and keep at it."
Growing up, no one did athletics in Chopra's home village. For a long time, he didn't even know what a javelin was. That changed when he became a teenager and he would go to the local sports stadium to run and be active.
"One day at the stadium, I saw some others throwing the javelin so I tried it out," he told Spikes. "Within 10 days, I was throwing 40-45 metres and others started to tell me I had a natural talent for it."

2 Have patience
"In a sport like javelin, you need to give yourself time to make things happen, so be patient."
About five years after taking up javelin throwing, Chopra broke the world U20 record in Bydgoszcz to win India's first ever gold medal at the World Athletics U20 Championships. Another five years later, Chopra became India's first ever Olympic champion in athletics as he gained gold in Tokyo with a throw of 87.58m.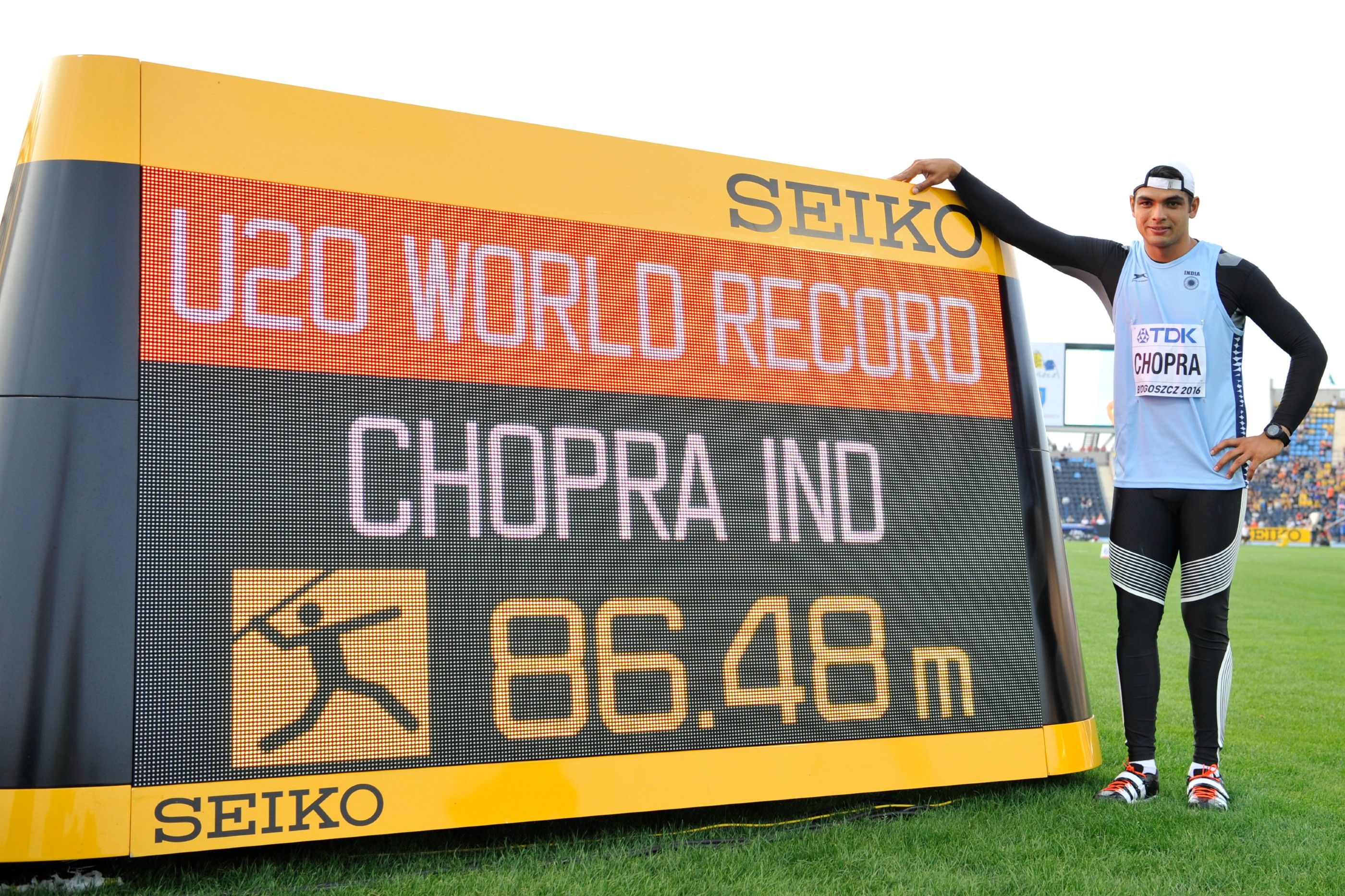 3 Work hard
"There are no shortcuts to success, as they say. So, keep the grind, keep at it, and put in the hard work."
Chopra has said it took him at least two years to learn the proper technique for javelin throwing. In the lead up to Tokyo, he would train for six or seven hours some days, with lighter sessions in the morning and heavier work in the evenings. He would have Wednesday and Saturday evenings off, with Sunday being a rest day.
"Most of the other times I'm working on something, from strength and conditioning to gymnastics to technical training," he explained.

4 Have a good guide
"Because javelin is a technical event, make sure you have somebody with you like a good coach or an experienced mentor who can guide you and show you that you are going the right way."
Chopra was coached by Gary Calvert to his world U20 title and for the past few years has been working with biomechanics expert Klaus Bartonietz.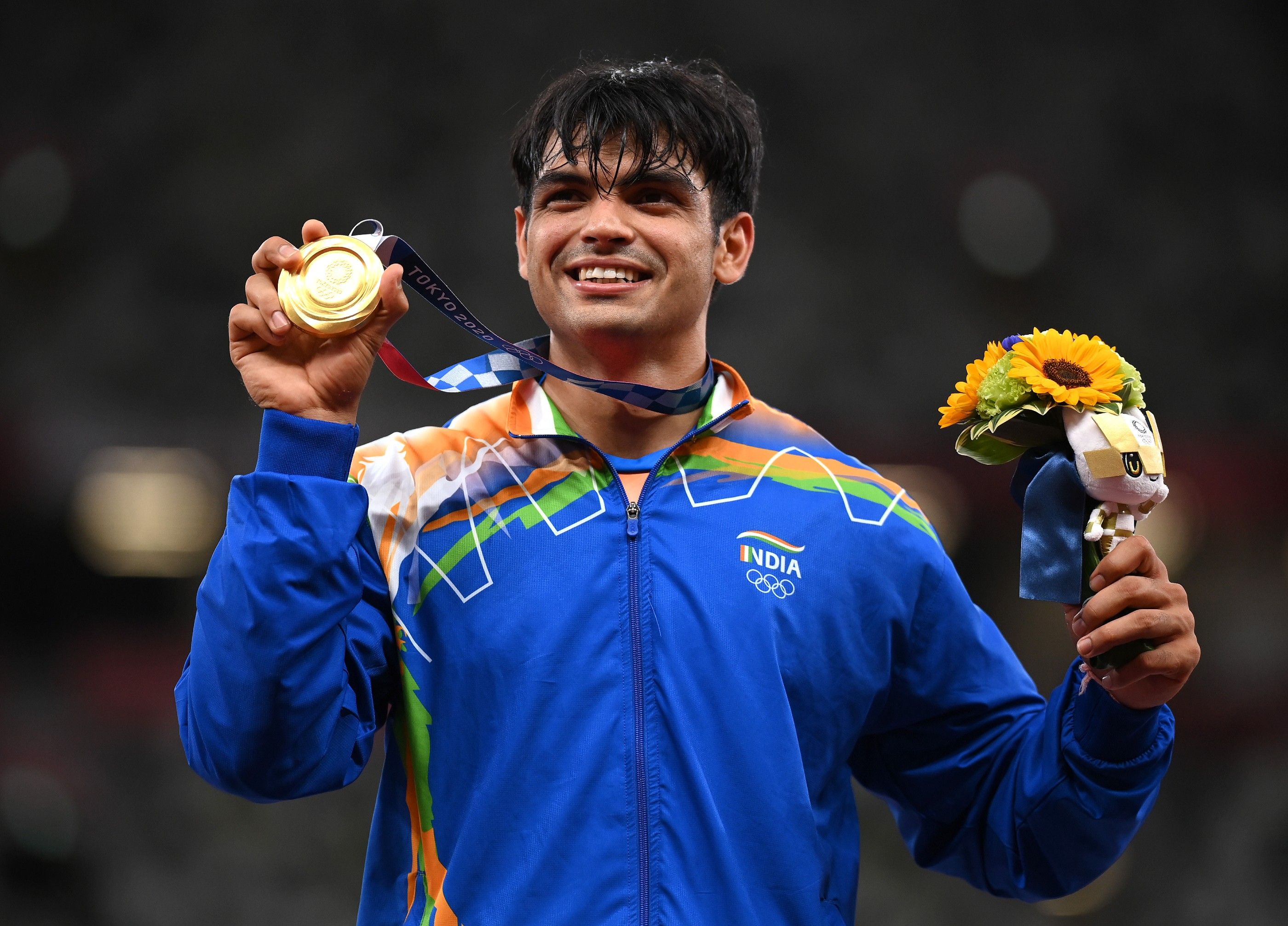 5 Have self belief
"Lastly and most importantly, believe in yourself. Have faith in your own ability, and your ability to do well for yourself and for your country."
Chopra is passionate about the future of javelin throwing and athletics in his country and hopes his performances, including his major title wins, encourage children to take up the sport.
"I see so much potential for Indians with the javelin," he has said. "To succeed you need strength and speed, and Indian kids have that. I think, more and more, they'll see what we're achieving and be inspired to pick up a javelin themselves."
World Athletics Be Active